The right ceramic for any application.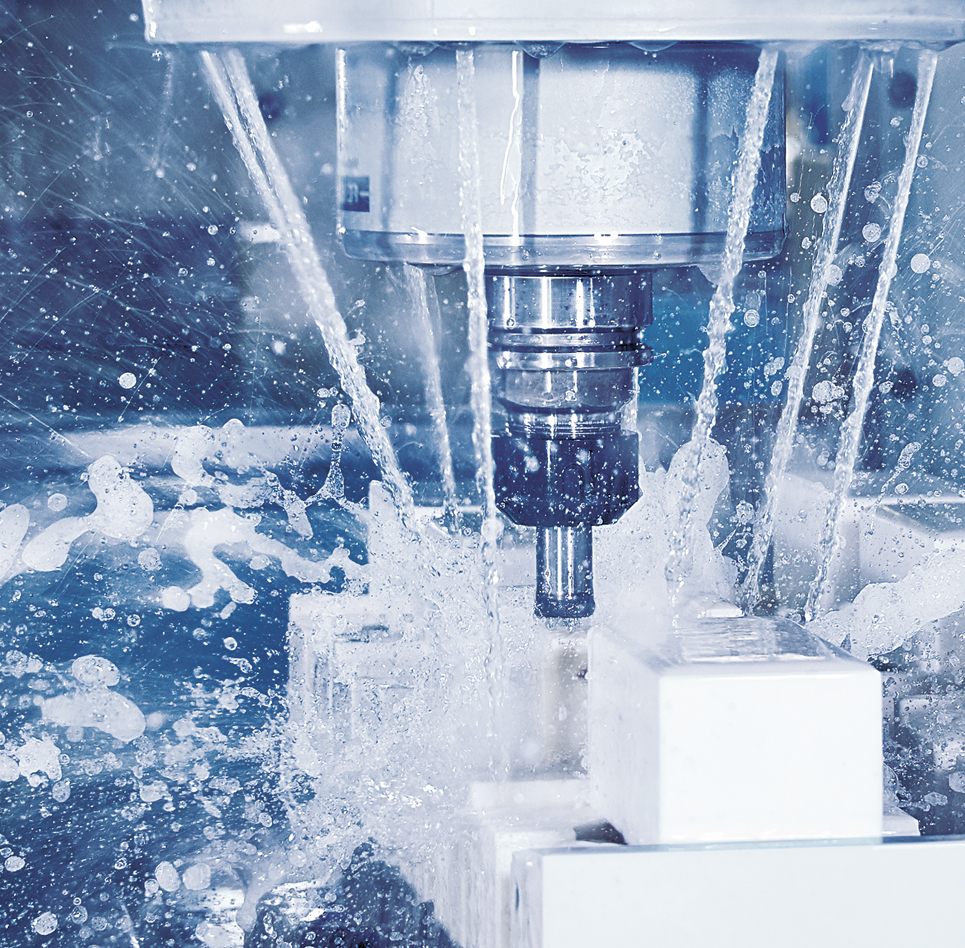 We process a variety of ceramic materials – driven by experience and tailored to the needs of specific applications.
Each ceramic is optimised with specific properties in mind: Corrosion resistance, thermal shock and wear resistance, electrical insulation or biocompatibility, to name but a few.
We will be happy to advise you on the choice of materials and provide samples for trials. With our international network of suppliers, we are also able to procure special materials to meet individual requirements.
Click here to download a table of all materials used by ceratec.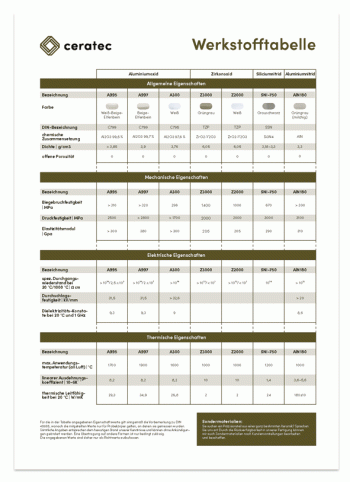 If you prefer, you can simply download and save all relevant information on the materials we work with here.
Should you require ceramic materials from a specific manufacturer, we will gladly procure and process them for you.
If a customer expresses a preference for a particular manufacturer, we can process those materials too without any problem. Special materials have different, special properties which are explicitly tailored to each individual application.
Materials with comparatively high strength and toughness are the norm here, although materials characterised by lower thermal expansion plus good thermal conductivity are sometimes also used.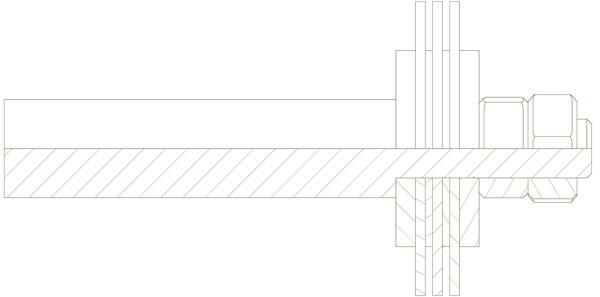 Contact us for more information!
We can supply our customers with whatever ceramics they choose, but we naturally also advise them on what's best for their specific application.
No matter whether you're a seasoned professional or a career entrant – if good future prospects are important to you, then we could be exactly what you're looking for. We supply a variety of products to growth markets – providing valuable peace of mind. Last but not least, a respectful working environment at a dynamic family business awaits you.